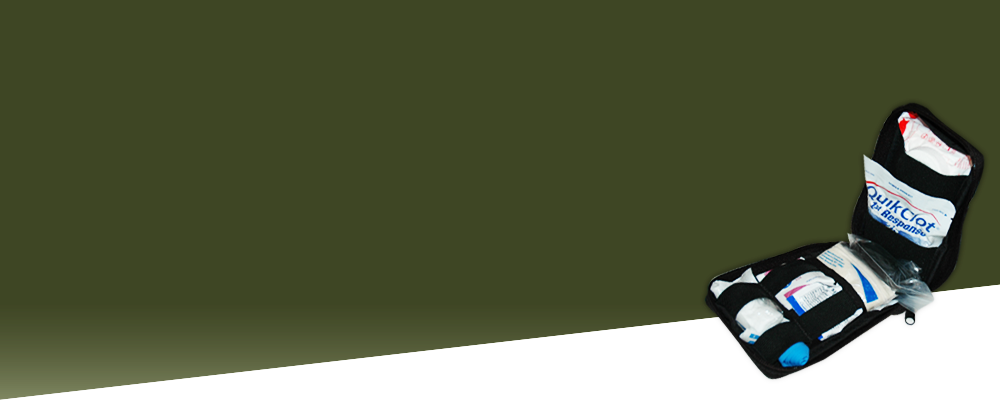 We've talked previously on our blog about IFAKs (and how to build one from our product selection).
Now, we've designed one for you.
Our Tactical Trauma IFAK (Individual First Aid Kit or Improved First Aid Kit) is designed with the Stop The Bleed awareness campaign in mind. This Kit is stocked with essential lifesaving supplies.
This Tactical IFAK includes:
1 Triangular Bandage
1 Gauze Sponge 2 in. x 2 in, 2/pk
1 Gauze Sponge 4 in. x 4 in, 2/pk
1 Roll of Tape, .5 in x 5 yds.
1 Roll Gauze, 3 in x 4 yds.
1 Combine Pad 5 in. x 9 in.
1 Velcro Tourniquet
3 BZK Towelettes
1 Nasopharyngeal Airway 28Fr
1 4 in. Emergency Band
1 Sani Hands
1 Quik Clot First Response