The American National Standards Institute (ANSI) has established minimum performance requirements for first aid kits and their supplies. The newest ANSI standard (ANSI/ISEA Z3-8.1-2015) includes two classes of First Aid Kits: Class A and Class B. Class A kits are meant to help treat common workplace injuries, whereas Class B kits contain a wider range of supplies to help deal with more complex injuries in a higher risk work environment.
At Fieldtex Products Inc., we offer a wide variety of ANSI Class A and Class B Kits that are available in multiple cases including metal, plastic, waterproof and even soft sided cases. Our cases also come in different sizes ranging from 25- 150 people.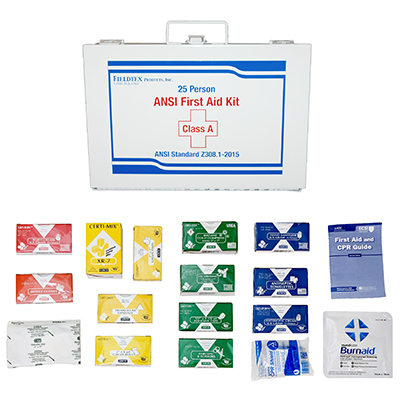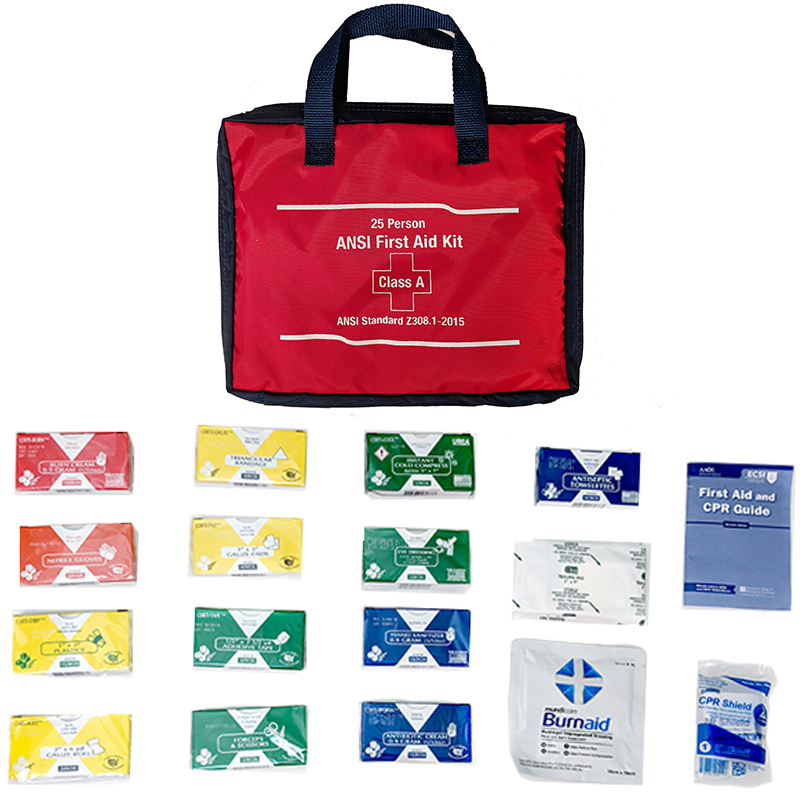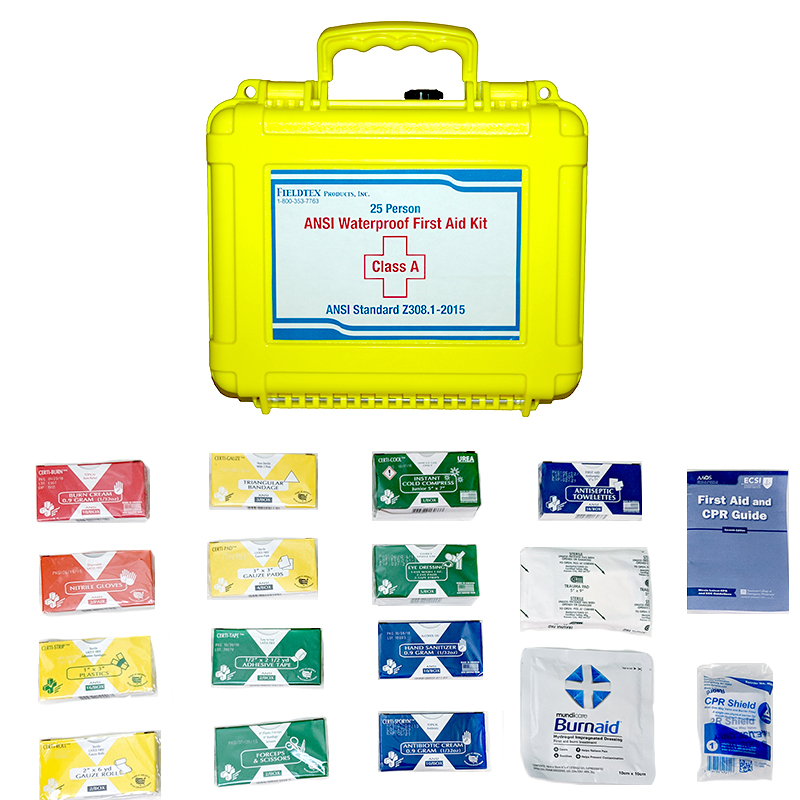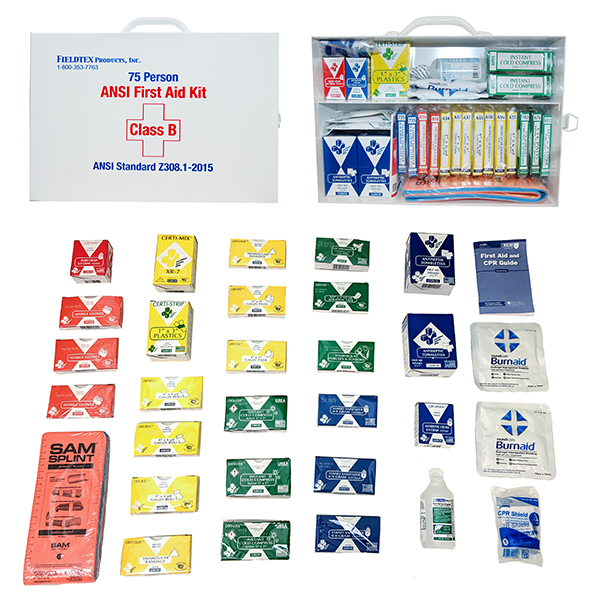 All of our kits include unitized fill so you can easily find what you're looking for. All of the unitized fill packaging follows this ANSI color coding.
BLUE – Antiseptics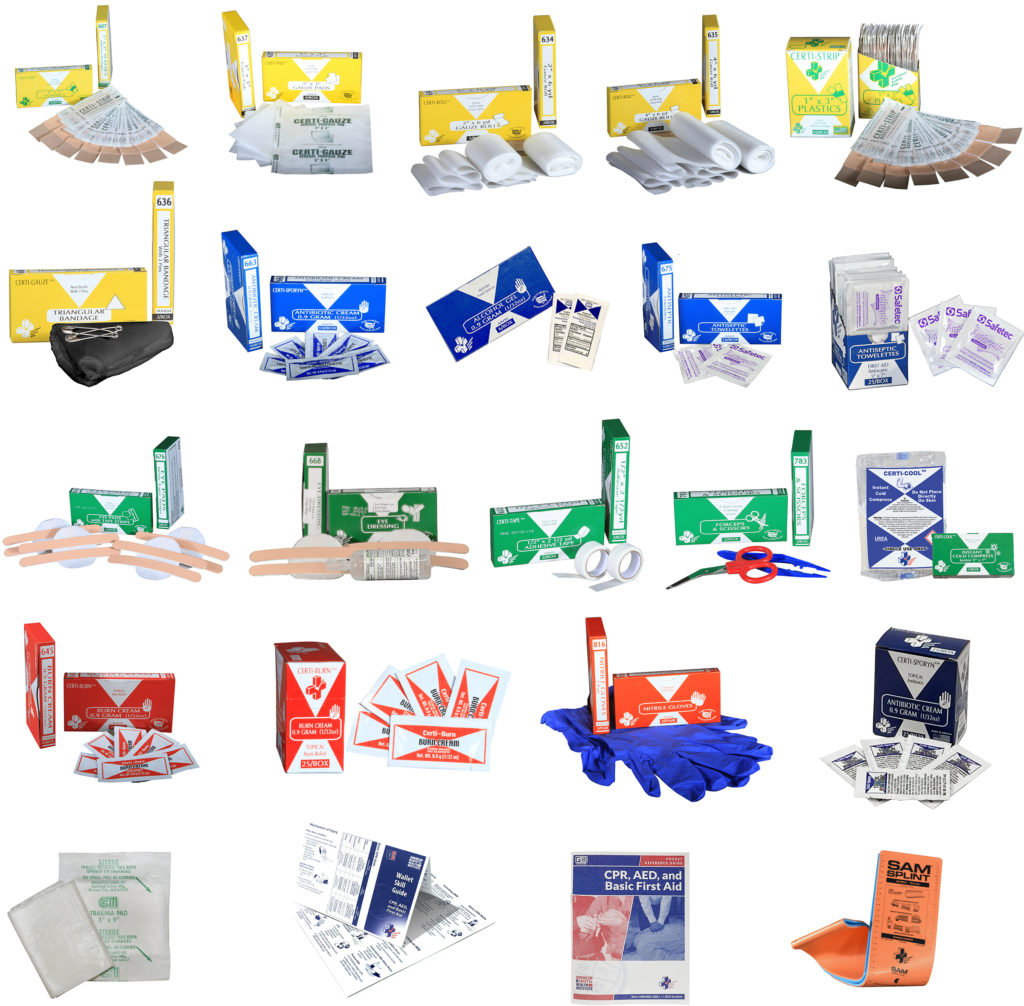 YELLOW – Bandages
RED – Burn Treatment
ORANGE – Personal Protective Equipment
GREEN – Miscellaneous